Fund Big Upgrades In Your Business
With a Low Monthly Payment
It can be tricky to figure out which business loan is the right one for you. Here, we briefly explain how Long-Term Loans can benefit your company and When should you apply for one.
Applying will not affect your credit score
When Should I Apply For a Long Term Loan?
A long term business loan is best suited for small businesses that need large sums of money for growth. Unlike short term business loans that should be focused on immediate business operation expenses or merchant cash advances that can be used to cash flow fluctuations, long term business loans prioritize LONG TERM PROJECTS, such as:
Business acquisition or expansion
Business remodeling
Refinancing existing debts
Expensive equipment investment
Due to their nature, long term business loans enable business owners to borrow the funds they need while maintaining an optimal cash flow.
Interest Rates
9% - 42% APR
Funding Amount
$50,000 - $250,000
Term Length
60 - 120 Months
Qualifying for
a Long Term Loan
Getting a Long Term Loan With Lend on Capital
For many business owners the ability to receive a term loan from a traditional lender (national banks, credit unions) or from the Small Business Administration (SBA) is what dictates the growth of their business and can make the difference between surviving, striving or getting into a "less-pleasant" statistic.
Lend On Capital have a solution for business owners that will allow them to enjoy the benefits of monthly payments over a longer period but without experiencing the apparent issues that traditional term loans hold.
Applying will not affect your credit score
The data you provide us is stored securely and we use advanced encryption to ensure your information is safe.
Take The First Step In Growing Your Business
Call us today or book a free business funding consultation with one of our senior funding manager
Monday – Friday, 9 AM – 6 PM (Eastern Time)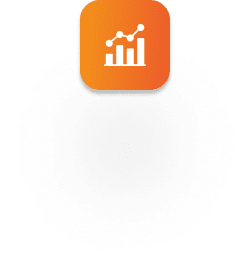 What Our Clients Say About Us?